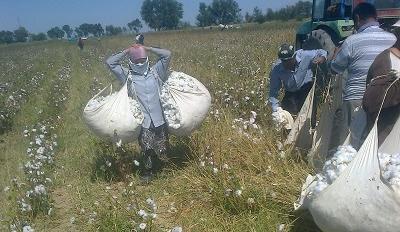 (На русском) (Ўзбек)
The World Bank is investing about $500 million dollars in Uzbekistan's agricultural sector. One of the main crops produced there is cotton, and it is harvested by millions of Uzbek citizens forced into cotton fields by their own government, which oversees one of the world's largest state-run forced labor systems.
The World Bank has made an unprecedented commitment to end its contract with the government of Uzbekistan if forced labor is found in its project areas, and the International Labour Organization (ILO) agreed to conduct the monitoring. Independent civil society monitors have already documented multiple reports of people mobilized against their will in these areas. To keep these monitors quiet, Uzbekistan's authoritarian government has launched a string of violent attacks, subjecting civil society monitors to body cavity searches, beatings, detention, surveillance and intimidation. 
Please help us tell the World Bank and ILO how important it is to fully report the extent of the Uzbek government's use of forced labor, and to denounce  violent retaliation against civil-society monitors!