September 19, 2016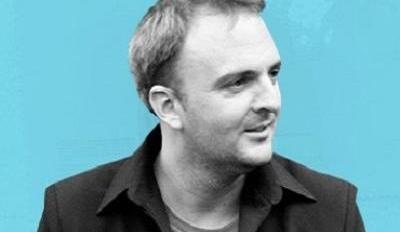 Update as of September 26th, 2016:
The day after this blog was posted, Andy Hall was found guilty and sentenced to a three year suspended sentence and a fine of 150,000 Thai baht. You can take action to defend Andy and call for a change to the laws under which he was convicted by signing our petition here.
This week during the UN General Assembly in New York, world leaders - along with representatives from civil society, business and academia - will officially launch SDG Alliance 8.7, a global partnership working to end human trafficking, child labor, forced labor and modern slavery. While this alliance marks a great achievement toward eradicating modern slavery and promoting programs that empower exploited men, women and children to claim their rights, a case in Thailand makes clear that there is still no easy path to defend those rights. Tomorrow in Bangkok, labor rights activist Andy Hall will learn if the next seven years of his life will be spent in prison or in freedom - the same freedom he works to provide for migrant workers in Thailand forced into exploitative labor.
In 2013, Finnwatch, a Finnish non governmental organization published a report highlighting a number of abuses against migrants working for the Thai fruit exporting company, Natural Fruit Ltd.  Andy Hall, then a Finnwatch researcher, conducted a number of interviews with workers in a Natural Fruit factory exposing violence against workers, child labor, forced overtime and the confiscation of passports. Rather than inquiring into the allegations published in the report, Natural Fruit brought criminal charges of defamation and computer crimes against Andy, who now he faces up to seven years in prison and $11 million in fines. The 2016 Global Slavery Index estimates 425,500 people live in slavery in Thailand and implores businesses like Natural Fruit to conduct in-depth supply chain mapping to eradicate forced labor from their product lines.
The case against Andy Hall is only one part of the widespread closing of space for civil society and the targeting of human rights defenders working in Thailand. The latest CIVICUS monitoring report highlights violations against civil society's ability to freely assemble, as well as encroachment on the freedoms of association and expression. The report states that judicial harassment of human rights defenders like Andy intensified during the recent military junta. Many activists were detained for long periods of time while others endured high levels of  surveillance. Particularly, activists using online campaigning and the internet to expose human rights violations risked prosecution and imprisonment. In 2015, protesters were arrested arbitrarily and one land rights activist was even murdered. 
The closing of space for civil society and the targeting of human rights defenders is not restricted to Thailand. They are growing problems globally. Nations across continents have recently implemented legislation fiercely limiting or altogether restricting foreign aid to civil society groups in-country, severely decreasing work and impact around human rights. CIVICUS reports nearly 100 serious legal restrictions made to limit civil society between June 2014 and May 2015. Furthermore, while many of the case studies published in the Finnwatch report highlighted abuses against Burmese migrants, Thai law only permits Thai citizens to organize and form trade unions, effectively denying migrant workers, refugees and stateless persons equal protection under the law and access to important legal protections of their fundamental rights at work.
Tomorrow at 9am local time, after nearly four years of proceedings, the Bangkok South Criminal Court will finally deliver its verdict in the case against Andy Hall. ILRF is hopeful that the Court will find Andy not guilty and urge Natural Fruit to investigate their supply chains instead of targeting activists. We stand in solidarity with Andy and the unnumbered migrant workers forced to labor in Thailand.