September 26, 2017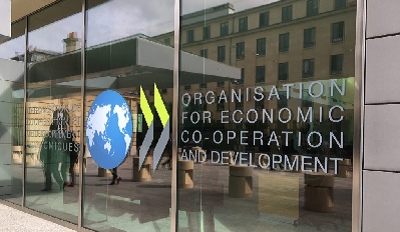 One of the many items in the packed agenda at the UN General Assembly in New York last week was the establishment of more concrete standards for companies seeking to do business sustainably in pursuit of the Sustainable Development Goals. More and more top business leaders are seeking guidance on how to ensure good corporate behavior. But the UN standards are not the only resource to CEOs that want to make environmental and social protection part of their business model.
The United States National Contact Point (U.S. NCP) is meant to act as a complaint mechanism where people harmed by American companies' activities and operations can bring grievances. Each member country adhering to the Organisation for Economic Co-operation and Development Guidelines for Multinational Enterprises (OECD Guidelines) is required to have an NCP office to further the effectiveness of the OECD Guidelines. As part of fulfilling this duty, the U.S. NCP handles complaints about alleged breaches of the OECD Guidelines and provides a platform for mediation of disputes.
Later this week, the U.S. NCP will come under review. NCP peers from other countries will head to Washington, D.C. to assess how the U.S. mechanism is working in practice.  The review provides an important opportunity to bring together civil society, labor, academics, and business to take stock of achievements, acknowledge weaknesses, and develop strategies to strengthen the U.S. NCP's effectiveness and performance.
The potential of NCP offices in driving corporate respect for human rights is significant. The U.S. NCP plays an important role in clarifying expectations to companies on how to operate in a socially responsible manner. It also has the potential to enable some form of remediation for victims of corporate human rights abuses. This mechanism is particularly useful in providing international redress of grievances, as few other pathways exist these days that allow complaints against U.S. companies from communities or individuals living abroad.
As the peer review team heads into the process, it is already clear that the U.S. NCP will need to undertake some key changes before it can be considered effective for all stakeholders and reach its potential.
Unleashing the Potential of the U.S. National Contact Point
In separate submissions of commentary to the peer review process, Accountability Counsel, the International Corporate Accountability Roundtable (ICAR), and the International Labor Rights Forum (ILRF) highlighted a number of key areas where the U.S. NCP can be strengthened.
For the U.S. NCP to be effective, there need to be incentives to bring companies to the negotiating table and consequences when they fail to abide by the OECD Guidelines. As such, it should follow the lead of other NCP offices in embracing its power to determine whether a business has breached the OECD Guidelines, and impose meaningful sanctions for non-compliance. This will not only encourage companies to abide by the guidelines, it will also help level the playing field between companies that take responsible business conduct seriously and those that see it as a check-the-box exercise. Without practical consequences like these, the NCP will remain a toothless tiger that can be safely ignored by companies linked to human rights abuses at home or overseas.
The U.S. NCP should also adopt reforms to make the complaint process friendlier to workers and affected communities so that problems can be resolved in a fair and solution-oriented manner for all stakeholders. Compared to its peers, the U.S. NCP has the most restrictive confidentiality requirements, requiring complete confidentiality as soon as a complaint is submitted. Parties that submit a complaint are not allowed to publish its content or discuss it. They also face restrictions on campaigning, which can be considered as "showing bad faith" by the U.S. NCP and is grounds for the NCP to drop the complaint. With such restrictions, workers and communities may turn to other tactics to resolve their grievances instead of proactively finding solutions through the NCP process.
These shortcomings are not new; they were raised by labor and civil society members of the NCP's Stakeholder Advisory Board in 2014 and again during the public process to develop the U.S. National Action Plan on Responsible Business Conduct.
When corporate human rights abuses occur, victims need an accessible and effective forum to resolve complaints. Businesses also need a reliable avenue to ensure their accountability and compliance with the OECD Guidelines, not only for the soundness of their own operations but for their competitors' as well. The U.S. NCP has the potential to be that forum, but that won't happen without substantial and meaningful reforms.
We need all the tools we can get to promote responsible business conduct and facilitate meaningful remedy for workers, individuals, and communities. Let's hope that the U.S. NCP peer review process is the next step in getting us there.
The authors are members of the U.S. National Contact Point's Stakeholder Advisory Board.