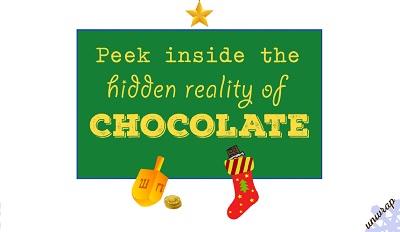 The chocolate treats we enjoy this holiday season likely have a dark side.
The chocolate industry earns an estimated $110 billion a year, yet many of the farmers who grow cocoa live in abject poverty. Despite some progress, child labor remains a serious problem in cocoa growing communities. Farmers lack critical voice in a cocoa marketplace that does not provide fair, sustainable incomes for farmers or wages for farm workers.
The time has come for us as consumers to demand cocoa farmers get their fair share of cocoa profits! That's why ILRF is launching the Fair Share Campaign, aimed at developing innovative solutions that empower farmers and hold companies accountable for the working conditions in their supply chains. As the campaign develops, we will add actions you can take to move the discussion toward farmer and farm-worker driven solutions.
To join:
Educate yourself: Download our Fair Share infographic to learn more about how the scales of power in the cocoa market are stacked against the people who grow and harvest cocoa
Inform others: Pass out the graphic wrapped around chocolate for stocking stuffers or other holiday gifts!
Purchase ethically: Go beyond the labels and buy direct-trade chocolate from companies that source from farmer cooperatives. Our favorites are Divine and Equal Exchange.
Join the team: Sign up to ILRF's cocoa action team to get campaign updates and learn about opportunities for action.