Increased migrant worker vulnerability likely to follow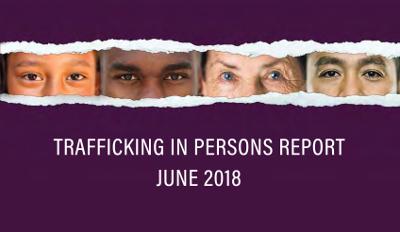 The U.S. State Department upgraded Thailand to Tier 2, the middle of three possible rankings, in its annual Trafficking in Persons (TIP) Report yesterday. It was one of several country rankings that have raised alarm among international anti-trafficking advocates, including U.S. Senator Bob Menendez (D-N.J.), Ranking Member of the Senate Foreign Relations Committee, who called the move "simply unjustifiable and troubling given the facts on the ground." The upgrade comes at a time when Thai Prime Minister Prayut Chan-o-cha is conducting mass arrests of migrant workers, spreading fear amongst this vulnerable community, and making them more susceptible to human trafficking.
Thailand has been on the Tier 2 Watchlist, one level below this year's ranking, in the U.S. Department of State's annual Trafficking in Persons Report since 2016. Media reports of ongoing problems with human trafficking in Thailand, particularly in the seafood sector, and international pressure from governments and civil society have resulted in numerous legal reforms in Thailand since 2014. Some of the regulatory reforms in this period are significant, but effective implementation has largely been lacking, meaning that actual impact has been far less than claimed by the Royal Thai Government.
"We acknowledge Thailand has made some progress, but this upgrade comes too soon, potentially releasing the pressure on the Thai government at a time when we are still waiting for them to take concrete actions to protect migrant workers," said Judy Gearhart, executive director of the International Labor Rights Forum. "The Royal Thai Government has said they will make the legal reforms necessary, but currently the migrant workers who power Thai export production do not have the legal right to organize and bargain collectively for better working conditions, which makes them afraid to speak out.  It's impossible to stop human trafficking in such a context."
The Thai government continues to fail to protect human trafficking victims when they report and speak publicly about the crimes committed against them. Instead of being treated as the victims they are, trafficking survivors who report problems risk punishment for not having proper documentation. According to a recent report by United Nations Office on Drugs and Crime and Thailand Institute of Justice, these workers may even be detained until the conclusion of their legal proceedings in Thailand's detention centers.  In February, hearings began for 14 Burmese workers in Thailand who escaped from a Thammakaset poultry chicken farm in Lopburi Province where they had worked twenty hours a day for nearly five years. Rather than receiving compensation after their escape from forced labor, the workers face criminal defamation charges from the owners, and could be fined or imprisoned for speaking about their experiences. Their case has earned an oral statement from the Human Rights Council in Geneva. Until discriminatory legislation that denies migrant workers the right to organize and join unions in Thailand is repealed, there can be no significant change in migrant workers' vulnerability to human trafficking, making Thailand's upgrade both premature and unwarranted.
The report announcing the upgrade cited increased prosecutions and convictions of traffickers as justification, in reference to the country's largest ever human trafficking trial that took place last year. More than 60 people were convicted of human trafficking of migrants from Myanmar and Bangladesh, after the discovery of mass graves on the Malaysia-Thailand border. This case was followed by an announcement from the Thai Labor Minister in February promising future reforms, such as "legislation on collective rights and collective bargaining including the extension of the recognition of labour rights to be in line with the ILO Convention No. 98."
Despite these hopeful signs, widespread abuses remain and Gearhart maintains that the TIP rankings should reflect structural reforms rather than promises of change to come. "The high-profile conviction last year of senior-level government officials in a trafficking case shows what Thailand's justice system is capable of when there is political will to act. Unfortunately, despite this bright spot, there were many more cases last year that showed corruption continues to undermine the rule of law for victims of trafficking, and it is easier for employers to bring cases against migrant workers for speaking out than it is for the workers to secure justice when their rights are violated by employers."