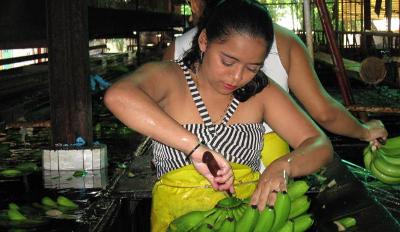 Date:
Friday, March 9, 2018 - 3:30pm
Location:
2456 Rayburn House Office Building
45 Independence Ave SW
Washington, DC 20515
In 2017, an international arbitration panel ruled against the United States in a case it brought under the labor chapter of the Dominican Republic - Central America Free Trade Agreement (DR-CAFTA). Though the panel found that the Government of Guatemala failed to enforce its labor laws, it ruled that the U.S. failed to establish that these violations were "in a manner affecting trade." The decision has been widely criticized for its excessively narrow interpretation of the labor chapter.
On March 9 at 3:30pm, 2456 Rayburn House Office Building, the Solidarity Center and the International Labor Rights Forum (ILRF) will host a discussion on the decision and its implications. The discussion will be moderated by Jeff Vogt, Legal Director, Solidarity Center.
Panelists include:
Lance Compa, Professor, Cornell University
Gabby Rosazza, International Labor Rights Forum
Brian Finnegan, AFL-CIO
The event will also feature the launch of a joint paper analyzing the panel's decision, including recommendations for how to improve labor law enforcement in future trade deals.
Space will be limited so come early to get a seat!