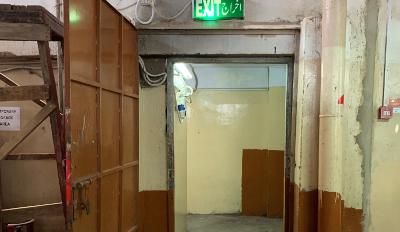 On 11 September 2012, Ali Enterprises burned to the ground in Baldia Town, Karachi, killing over 250 workers, making it the most deadly factory fire ever. Today, textile and garment factories in Pakistan remain just as unsafe as they were seven years ago. Although multiple initiatives aimed at addressing workplace safety have been initiated in Pakistan since then, they lack the necessary elements that must be in place to ensure safety. All of these initiatives have limited transparency and none of them are enforceable. Most importantly, none of them have been developed with the participation of unions or other labour rights groups in Pakistan. Worker representation is missing not only in their design, but also in their implementation and governance. Pakistani trade unions and labour rights groups have now put forward their own recommendations and suggestions for a credible safety initiative following several meetings held over the past year and a half. 
This report reviews current risks and violations in Pakistan's textile and garment factories and assesses several current initiatives in the industry that include safety aspects, analysing their commitments and performance.
The report concludes with the recommendation that brands and retailers sourcing clothing and textiles from Pakistan heed calls from Pakistan's labour movement to support the formation of a legally-binding agreement between apparel brands and local and global unions and labour rights groups to make workplaces safe. Such an agreement must draw upon lessons from the Accord on Fire and Building Safety in Bangladesh, which amounts to putting transparency, enforcement, commercial obligations, and worker participation in the centre of the programme. An agreement of cooperation between all relevant stakeholders will need to be developed to ensure a Pakistan Accord will have the necessary support and engagement, and can work collaboratively with employers and authorities in Pakistan, as well as with civil society and other relevant agencies.
In addition, the report recommends that Pakistan's national and provincial governments take a series of steps to enhance compliance in factories that would not be covered by the foreseen labour-brand accord, focusing efforts on those factories not supplying members of the accord. Most importantly, it is essential for the safety of workers that local unions and other local workers' rights organisation be involved in the conceptualization, design, governance, and implementation of any initiatives aimed at improving occupational health and safety in the country.