Uzbekistan Stays at Tier 2 – Still Work to do to End Forced Labor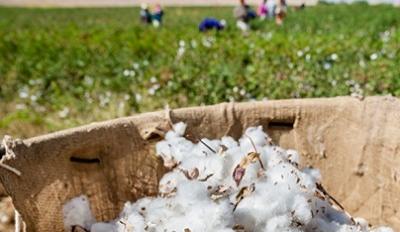 For the fourth year in a row, the Government of Turkmenistan failed to meet the minimum standards to address human trafficking outlined in the 2019 US Trafficking in Persons (TIP) report, resulting in a Tier 3 ranking – the lowest possible ranking.
"The government continued to engage in large-scale mobilizations of its adult citizens for forced labor in the annual cotton harvest and in public works projects," stated the TIP report. "No officials were held accountable for their role or direct complicity in trafficking crimes, and the continued imprisonment and abuse of an independent observer of the cotton harvest and state surveillance practices dissuaded monitoring of the harvest during the reporting period."
In 2018, the Turkmen Government, again, did not publicly recognize the issue of systemic, government-sponsored forced labor in the cotton industry, which results in tens of thousands of citizens being forced to work in the cotton fields for little to no pay. Instead of addressing the system that perpetuates forced labor, the Turkmen Government continues to prosecute, intimidate, or harass those that attempt to report on the working conditions in the cotton industry.
For example, as mentioned in the US TIP report, Gaspar Matalaev, a labor rights activist with Turkmen.news, who had monitored and reported on the systematic use of forced adult and child labor in Turkmenistan during cotton harvesting, was arrested in October 2016. This arrest came just two days after Turkmen.news published his extensive report on Turkmenistan's forced labor practices. While in detention, Matalaev has been tortured with electric shocks and held incommunicado. Throughout the investigation and trial, he did not have access to effective legal representation or to key files, information, and documents.
"Gaspar has lost two and half years of his life to this unjust, arbitrary detention for exercising his right to freedom of expression and reporting on the egregious conditions with which cotton is harvested. The international community is expecting his release this fall, contingent on the Government of Turkmenistan not extending his sentence without cause," said Ruslan Myatiev, editor of Turkmen.news. 
Additionally, Uzbekistan rightly remained at the ranking of Tier 2, Watchlist, which is reserved for countries that do not meet minimum standards to eliminate human trafficking but are making efforts to do so. While the Uzbek Government has made significant efforts to reform the cotton industry, the US TIP report found that "government-compelled forced labor remained during the 2018 cotton harvest." The 2019 harvest will begin in September.
"While there has been noticeable progress in the Uzbek cotton industry, government-sponsored forced labor remains an issue not only in the cotton sector, but also in other sectors, as mentioned in the US TIP report. For example, we have documented large-scale forced mobilization of public sector employees in government improvement projects," stated Umida Niyazova, director of the Uzbek-German Forum for Human Rights. The Uzbek-German Forum, a Cotton Campaign member, documented large-scale systemic forced labor in the 2018 cotton harvest.
The Cotton Campaign looks forward to further engagement with the Uzbek Government to ensure proper reforms are put in place to address state-sponsored forced labor. Additionally, we hope that the Turkmen Government takes this report as another sign that agricultural reforms are urgently needed.