June 27, 2014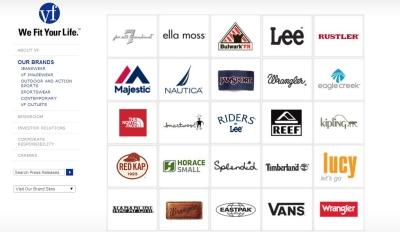 Before the Tazreen fire of November 2012 and the Rana Plaza building collapse of April 2013 made international headlines, safety incidents were a regular occurrence in Bangladesh. And they continue to be. According to the Solidarity Center, in the past year and a half – and not including Tazreen and Rana Plaza – at least 26 workers have been killed and 823 injured in 57 separate incidents in Bangladesh garment factories.
The most recent factory fire in Dhaka was at Medlar Apparels Ltd on June 20th. The faulty electrical system in the factory short-circuited, and sent flames and smoke through the building. Workers attempted to evacuate the building, but due to improper fire exits, at least 50 were injured in the ensuing stampede. Some still remain hospitalized.
Customs data indicates that Medlar Apparels Ltd is a long-term supplier to VF – the largest branded apparel company in the world – and that the most recent shipment arrived in the U.S. on June 10th. However, a week after the fire VF has yet to publicly acknowledge that it was a buyer at Medlar or to make any statements regarding the tragedy.
The Accord on Fire and Building Safety in Bangladesh, a legally-binding agreement signed now by 175 companies and twelve unions, is working hard to make factories safe. With inspections slated for over 1,500 factories, most expected to necessitate some level of renovations to come into compliance with Bangladesh's own fire and building safety code, the Accord has its work cut out for it.
The Accord is the best chance Bangladeshi workers have for making their jobs safer, and deserves the support of stakeholders across the industry. But whereas 15 other U.S. companies have signed the Accord, VF has yet to join. Instead VF claims to have completed audits at all 91 factories that the company uses in Bangladesh, but the fire at Medlar stands as latest example of the insufficiency of VF's audit system to prevent factory fires from erupting and garment workers from being injured on the job.
Nearly a year ago, workers interviewed at Medlar reported that the factory has open, unprotected stairwells that exit into the ground floor, rather than outside the building, and lacks proper fire doors – both of which are violations of Bangladesh's building code as well as of internationally-recognized fire safety standards. Workers reported that although VF representatives had visited the factory in the preceding months, the company had not fixed these very dangerous problems and that they were worried about what would happen if there was a fire at the factory. Unfortunately, workers' fears were confirmed last week due to VF's inaction.
It's time for VF to join with the 175 other companies in the Accord to work together to prevent future worker injuries and deaths in the Bangladesh garment industry.