December 19, 2016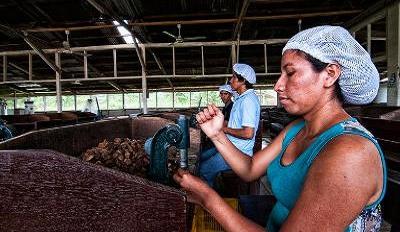 On December 17, 2016, the United States Department of Labor (USDOL) issued a public progress report reviewing the extent to which the Government of Peru has complied with the four key recommendations identified in USDOL's Public Report issued in response to a complaint filed by seven Peruvian unions, Peru Equidad, and the International Labor Rights Forum (ILRF) under the U.S.-Peru Trade Promotion Agreement (PTPA).
In the progress report, USDOL noted that the Government of Peru has failed to take any action on several key recommendations, including adopting the legal and regulatory changes necessary to protect the rights of the hundreds of thousands of Peruvians who work on short-term contracts producing textiles, garments, asparagus, and many other agricultural products for U.S. companies, including Walmart, Trader Joe's, Guess, Nautica, and Express.
Despite the lack of progress, USDOL granted Peru a six-month extension of the current period of government to government dialogue, citing the need to give the new Peruvian government, headed by President Pedro Pablo Kuczynski, sufficient time to develop the legal and regulatory changes necessary to come into compliance with the labor standards contained in the PTPA.
"Peru really dodged a bullet here," said Eric Gottwald, Legal & Policy Director at ILRF.  "With the lack of progress across multiple key recommendations, the U.S. Government could have justifiably moved down the path of dispute settlement," he added.  "Hopefully, this will put the new government on notice that this case will not be closed until Peru takes meaningful, verifiable actions to restore the fundamental labor rights of the workers who create the real value in these global supply chains," Gottwald said.