September 11, 2018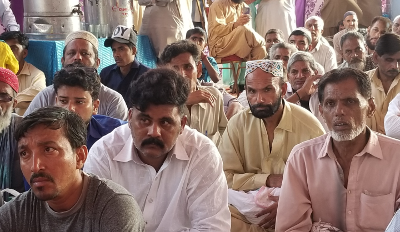 Six years ago, on September 11, 2012, the Ali Enterprises factory in Baldia Town, went up in flames. The factory employed hundreds of workers, but only had one exit. At least 260 workers died while trapped inside. This was the deadliest fire ever in a garment factory. After the fire, a major campaign ensued that ultimately secured compensation for the affected families.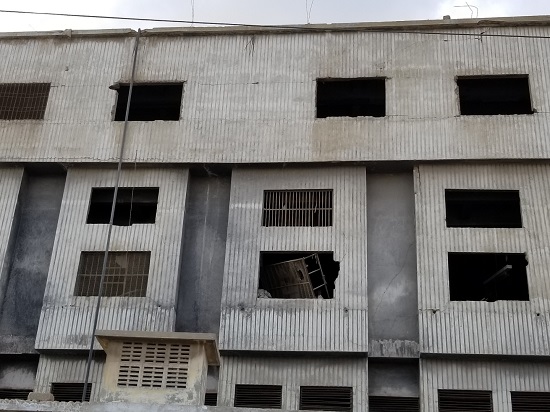 This morning the National Trade Union Federation of Pakistan, the Pakistan Institute of Labour Education & Research, and the Home-Based Women Workers Federation held a press conference in front of the Karachi Press Club, noting that garment and textile factories in Pakistan are no safer than they were six years ago and calling for workplace safety.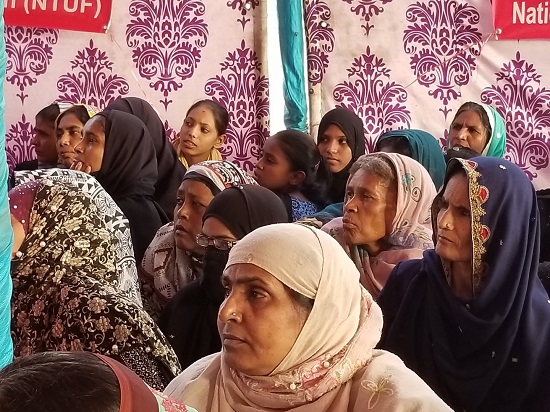 In the afternoon, they were joined by many more union leaders and members of the Ali Enterprises Factory Fire Affectees Association for a memorial gathering and rally in front of the factory building in Baldia town.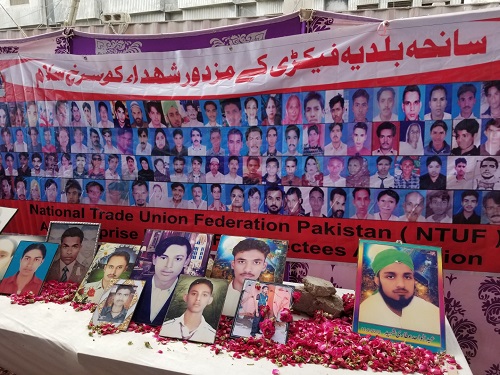 Najma and Abdul Jabar mourned the loss of their son Abdul Hafiz. "Our son died and we couldn't find his body. If we had his body, we could have had a grave for him."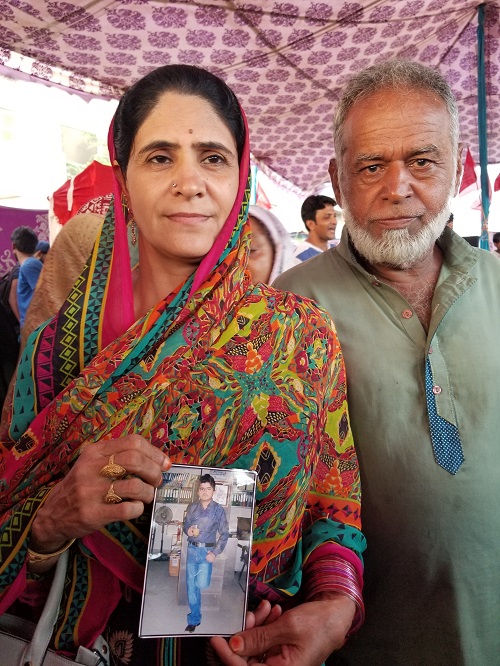 "First there should be preventive measures. There should be the possibility of evacuation in the case of fire. There was none of that at Ali Enterprises. So we have to provide for that," said Husna, who lost her husband Mohhammad Wasim in the fire. "My husband was a cutting machine operator underground. Underground workspaces should not be allowed because people die there due to suffocation."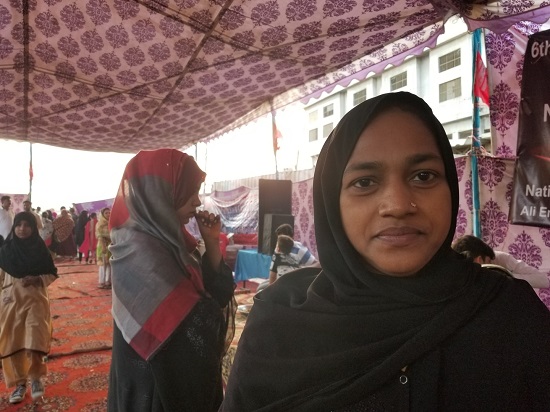 "Today we filed a complaint to the Italian national contact point for the OECD Guidelines for Multinational Enterprises, arguing that RINA had violated the OECD guidelines when it gave the Ali Enterpises factory a SA8000 certificate even though the factory didn't have basic fire safety measures," said Carolijn Terwindt with the European Center for Constitutional and Human Rights. "We hope that increased awareness will lead to an overhaul of the privatized social auditing system, which at this point only perpetuates exploitative working conditions."